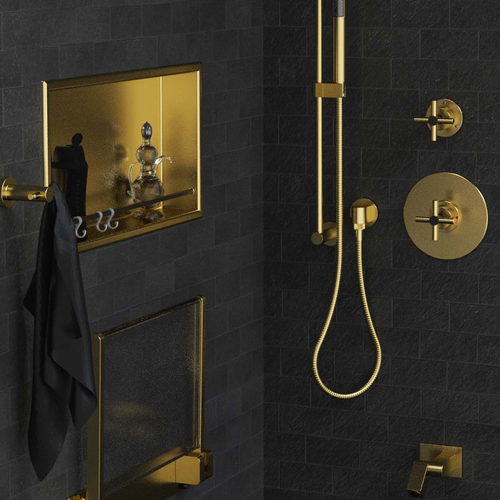 Shower Accessories
The bathroom is a living space in which you likely spend a lot of time in on a day to day basis. Why not invest in some practical yet stylish accessories that will help make your showers all the more relaxing, and save you time? At Dupont Kitchen & Bath Fixtures, we offer a wide variety of shower accessories, including niches, baskets and shelves, shower seats, and squeegees, all for ensure your shower experience is as luxurious as possible.
What is a shower niche? Essentially, our shower niches are small, built in compartments that are installed within a shower wall for extra storage space. Perhaps you would use this compartment to hold your shampoo or conditioner, without using up excess space. If you are more in the market for bathroom shelving, check out our variety of baskets, traditional shelving, and other appliances that are meant to optimize your bathroom space.
We offer a variety of chrome, wire, and matte black shower shelving options to meet your needs, each one of these appliances is again dependent upon your overall bathroom dimensions.