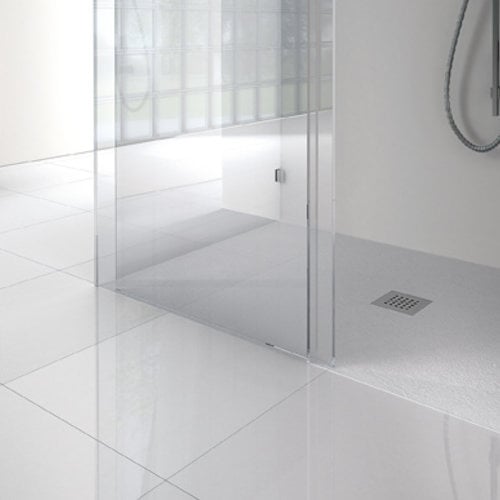 Doors + Bases
While your shower door and base may seem like a minor detail, it actually works to help complete the overall look of your bathroom. At Dupont Kitchen & Bath Fixtures, we have these appliances available in every shape, size and style imaginable. Among our inventory you are bound to find the perfect set to match the expectations you have for your bathroom. We offer shower and tub doors, as well as shower bases.
Our shower doors are available in shield, roller door and pivot door models, depending upon your preferences. You can choose between chrome and matte black finishes for each of these options. Keep in mind that with any of these options, your choice of glass enclosure needs to be exact. You'll need to take careful note of the exact dimensions of your shower space, how much room you have between the shower and other appliances in the bathroom, and how you'd like to best utilize your bathroom space.
The way your shower door opens depends on the style you're going for and the pre-existing layout of your bathroom. If your bathroom is already pretty narrow, a sliding door may be your most practical option, as it doesn't need open space to swing open.
A pivot shower door, on the other hand, is similar to that of a swing or hinge door. It opens like a standard door and is common in modern homes. With this particular shower design, it is especially important to ensure you are correctly measuring your bathroom space prior to purchase. You'll want to ensure the door is sized correctly and that it has enough room to open fully, without interfering with other appliances or fixtures in the bathroom.