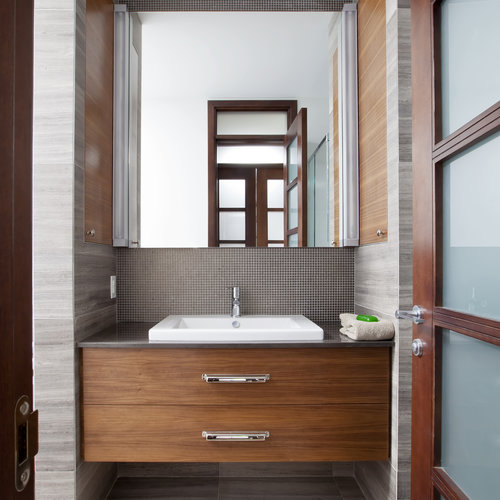 Furniture & Stone
You spend a lot of time in the bathroom on any given day, and a lot of that time is likely spent looking in the mirror. This is where you do your makeup and hair and ensure you're ready for the day. When designing a bathroom, a vanity or mirror is a key component. It is not only a practical and necessary component, but the style of the mirror can help establish the particular design scheme you're going after. At Dupont Kitchen & Bath Fixtures, we offer vanities, mirrors, medicine cabinets and bath valets. 
When choosing a mirror or vanity, you need to consider several different factors. Perhaps most importantly, consider your bathroom dimension. You need a mirror that will be in proper proportion to the rest of the space and a vanity that will be at a comfortable height for those that will most frequently use it.  Keep in mind also how much storage you would like under the sink and elsewhere in the bathroom.
 Our elegant vanities come in a variety of styles, from chic and modern to more traditional. There is no limit to the shapes and sizes of mirrors we offer, from circular to simple rectangles. Some of our mirrors even offer backlighting, as an added touch.