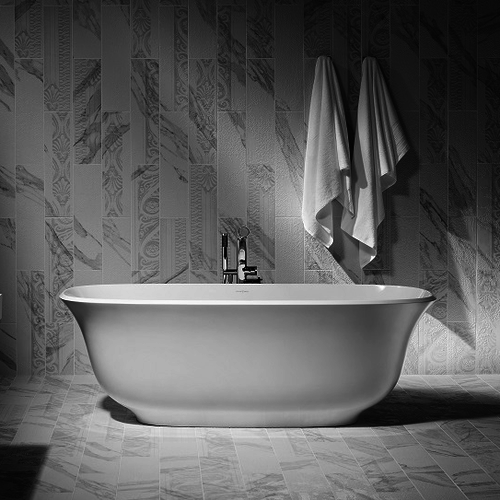 Bathtubs
Are you ready to enjoy the maximum relaxation experience in the bathtub of your dreams? Look no further than Dupont Kitchen & Bath Fixtures, where we offer a wide variety of styles, shapes, colors and designs to fit your needs. Whether you're looking for a more modern design or a vintage claw foot tub, we're sure to have just the right tub for you. As you would before purchasing any appliance, it is a good idea to take careful note of the dimensions of your bathroom, so you know what size of tub you need.
We offer alcove, drop-in, and free standing bath tub styles, all with their own individual advantages. Our alcove option is the kind you would probably see most frequently in modern homes, as the tub is built into the wall to maximize space. For the alcove tub, choose between high quality brands such as MAAX, Mirolin, Neptune and Oceania. In terms of style, there are skirt, transitional, and modern options available.
Our drop-in tub is composed of high quality material and produced by the brand MAAX. This unique design incorporated additional space at the head and foot of the tub for décor and other products.
Finally, our free standing tubs have a bit more of a classic, vintage feel. You'll have the biggest variety of styles and materials with this option, including acrylic and matte black. This particular style of tub is available from brands such as MAAX, Oceania, Victoria + Albert and ZITTA.