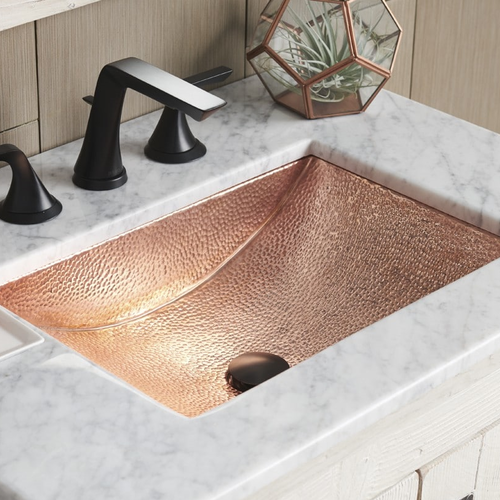 Bathroom Basin Sinks
Basins, otherwise referred to as bathroom sinks, come in a variety of shapes, and styles depending upon what your overall design scheme is for your bathroom. If you are looking for a simple sink, you may lean towards a traditional drop-in model. However, if you're working to create a luxurious, more exotic feel in your bathroom, you may opt for a vessel style sink, in which the water collects in a circular basin. Our other basin styles include undermount, semi-recessed, wall mount and pedestal.
Just like all of our other supply areas, our sinks come in the most premium, high quality brands. Choose from brands like Cheviot, Native Trails, and Toto.
Regardless of what sink you end up choosing, can expect it to last for years to come, as each model is composed, of durable, quality materials. In terms of finish, you'll have the ability to choose from ceramic, copper and many more.
When trying to decide what style of sink would be best for you, it's prudent to take into consideration how much space you're dealing with. How large is your bathroom? Are you trying to maximize space as much as possible? This factor would potentially help you narrow down your choice. Also consider who will be using the sink and what height would be the most ideal for them.