Kitchen Sinks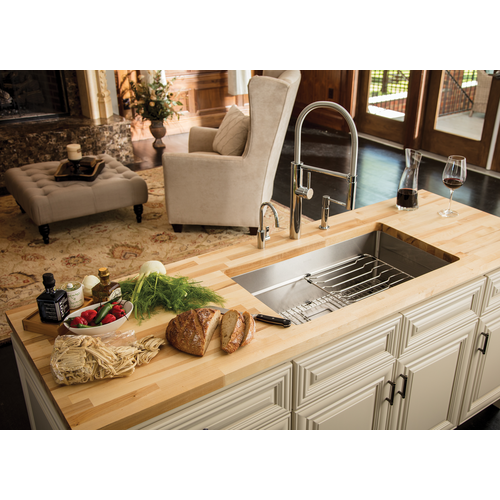 Kindred - 20 ga hand fabricated dual mount double bowl ledgeback sink, 20 mm corners, 3 faucet holes
has been added to your shopping cart
Franke Professional Series - PSX120309/16BG Stainless Steel
has been added to your shopping cart
Native Trails - Farmhouse Quartet - Kitchen sink
has been added to your shopping cart
Award-winning Quartet's beautiful bow-edge can be installed in the front or back, apron-style or behind the counter. Quartet received the prestigious GOOD DESIGN award two years in a row, honoring the most innovative and cutting-edge products from around
Native Trails - Cocina Duet Pro - Kitchen sink
has been added to your shopping cart
Cocina Duet Pro copper kitchen sink goes to the top of the class for its deep, dual sink bowls. And so versatile! Washing veggies? Check. Cleaning fine china? Check. Giving baby a bath? Of course! Let's just say it's ready for whatever, including style.
Native Trails - Cocina Duet - Kitchen sink
has been added to your shopping cart
For a practical and attractive double-bowl kitchen sink with a bit of geometric appeal, Cocina Duet is a shoo-in. On the attractive side, this artisan crafted sink offers show-stopping hammered copper texture.
BLANCO ESSENTIAL U 2 - 400008
has been added to your shopping cart